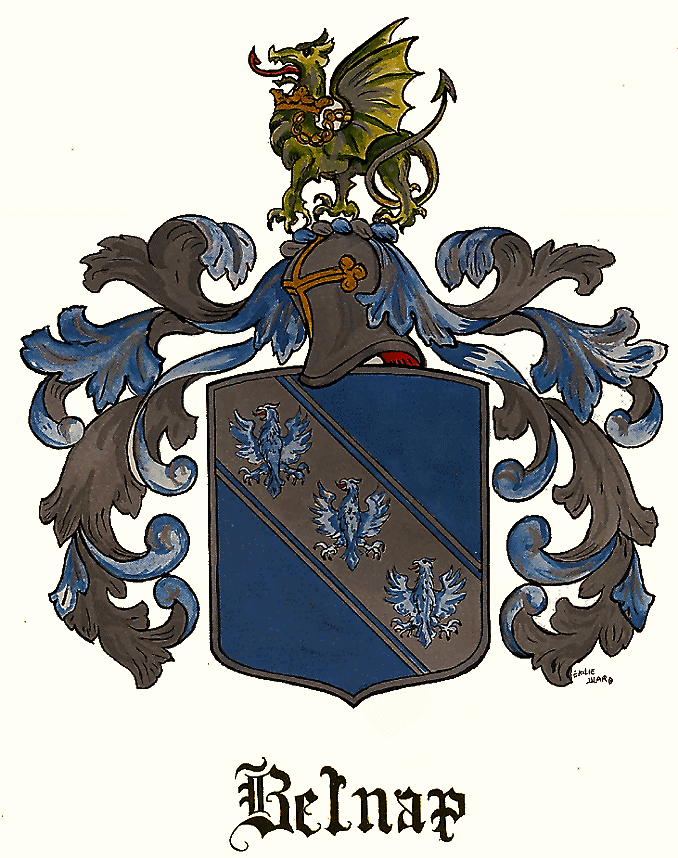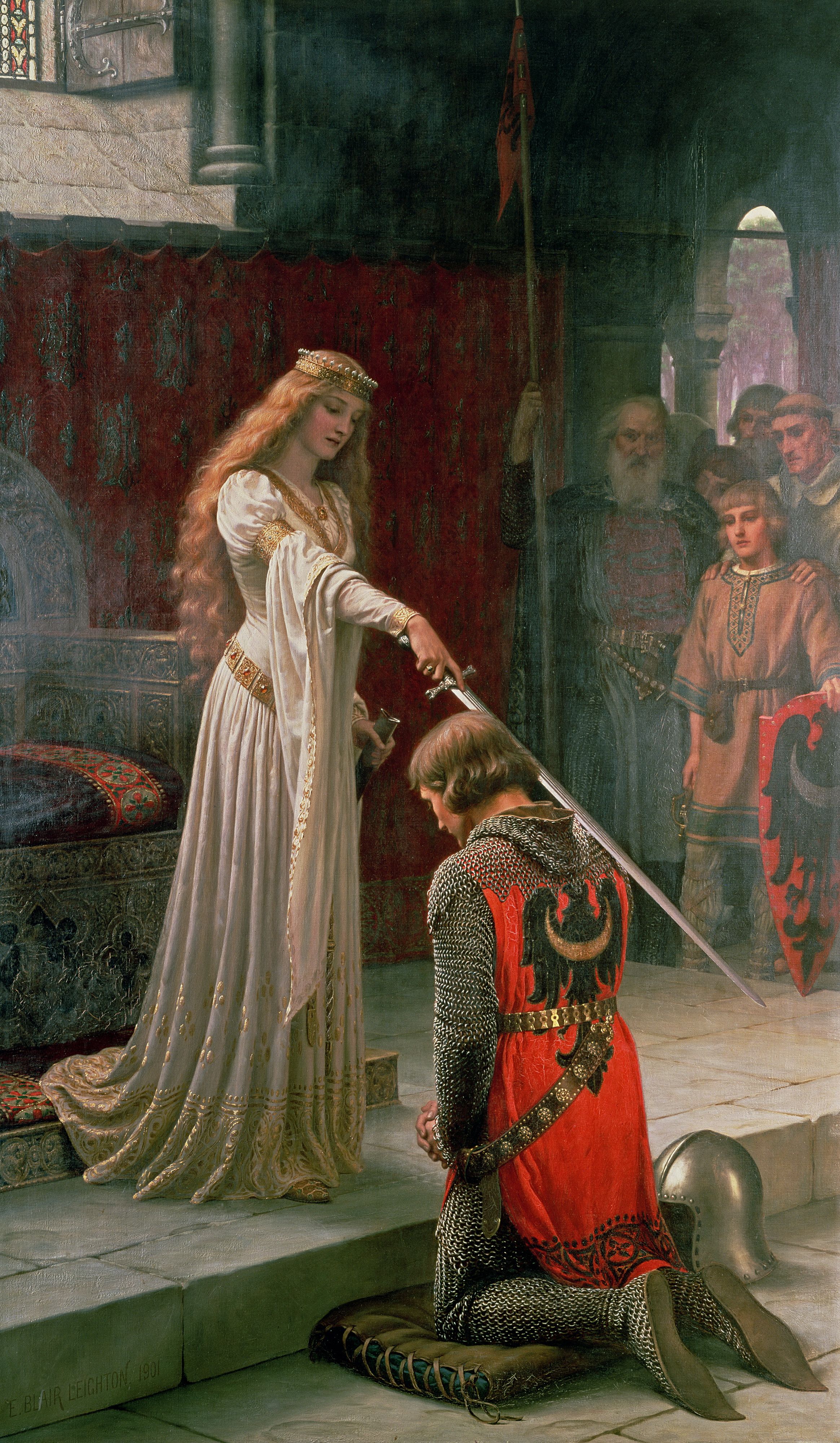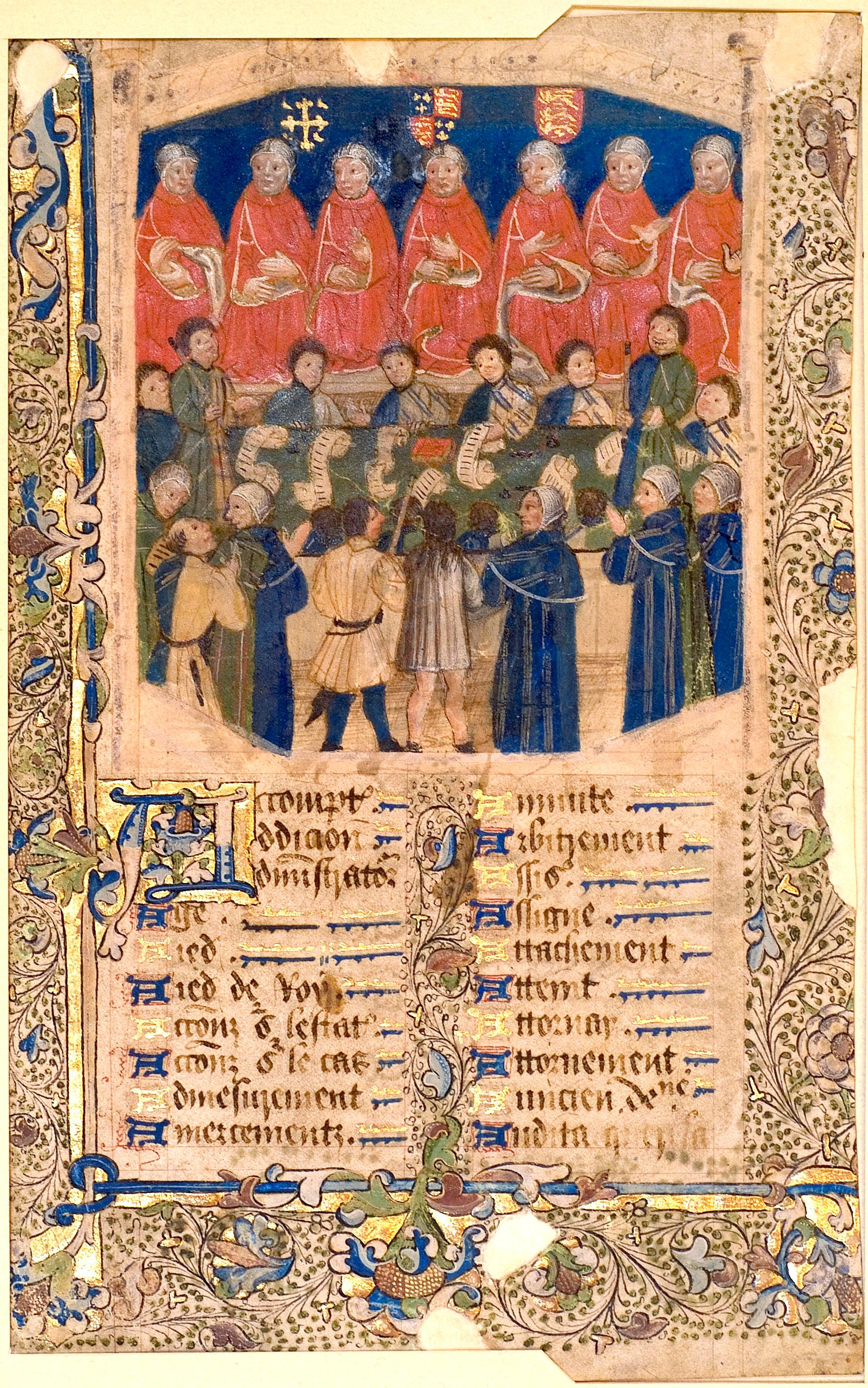 The Ancestors and Descendants of Sir Robert Belknap
Chief Justice of the Court of Common Pleas of England from 1377 to 1388
(about 1330-1401)
Related Families
Copyright 2007-2016, Brent J. Belnap. All rights reserved. For questions or comments, please contact brent@brentjbelnap.com.
Gathered here is the most comprehensive repository of primary source materials, web links, and other information on the early Belknap family of England, with particular emphasis on Sir Robert Belknap (about 1330-1401), who served as Chief Justice of the Court of Common Pleas of England commencing in 1377 until his banishment to Ireland in 1388 by King Richard II.

The recorded history of the Belknap family commences with John Belknap, father of Sir Robert Belknap. It continues through Robert's son, Sir Hamon Belknap (about 1380-1429), to Hamon's son, Sir Henry Belknap (about 1420-1488), to Henry's son, Sir Edward Belknap (about 1471-1521).

The surname Belknap, as carried through descendants of Sir Robert Belknap, appears to have died out with Sir Robert's great grandson, Sir Edward. However, several other males surnamed Belknap, whose connections to Sir Robert are at present unknown, were contemporaries of Sir Robert's family during the 15th and 16th Centuries.

The Belknap surname may have continued through one of these other contemporaneous Belknaps through the Beltoft family of Sawbridgeworth, Hertfordshire ("Beltoft" appears to be an Anglo-Saxon etymological derivative of the Norman surname "Belknap"), who assumed or resumed using the surname Belknap in the 1500s, not long before Abraham Belknap (formerly known as Beltoft) emigrated to Massachusetts in the 1630s.

(Adaline Knight, first wife of Utah Pioneer Gilbert Belnap (5th great grandson of Abraham Belknap), is a direct descendant of Sir Robert Belknap several ways: through her paternal great grandfather, Samuel Knight, whose Hutchens ancestry ties to Sir Robert via the Whitney-Baskerville-Devereaux-Ferrers lines; and through her paternal grandmother, Rizpah Lee, whose Lee ancestry on both sides of her family ties to Sir Robert via the Hungerford and Shelley lines.)

The early Belknaps married into a number of notable English families, including, among others, the families of Darset, Phelipp, Stonor, Hampden, Boteler, Beauchamp, Sudeley, Avenel, Kymbell, Knollys, Ferrers, Finche, Cooke, Hende, Wotton, Danett, Shelley, Carryll, Scott, and Bishop.

Other direct descendants of Sir Robert Belknap include the surnames of Wynchingham, Arden, Putnam, Arundell, Devereaux, Hungerford, Southwell, Fortescue, Jenney, Playters, Wentworth, Le Strange, Shakespeare, Lee, L'Isle, Wriothesley, Clopton, Clifford, Stanhope, Clifton, Warwick, Sydney, Spencer, Savile, Winthrop, St. Leger, Bagot, Russell, Worsley, Sutton, Cavendish, etc.

During the Protestant Reformation, some of Sir Robert's descendants, including Sir Edward Belknap, supported King Henry VIII. Others remained loyal to the Catholic faith. One, Father Robert Southwell, is officially venerated as a "saint." Another married Sir Adrian Fortescue, a martyr, who was later beatified by Pope Leo XIII in 1895. Still others affiliated with Puritanism and emigrated to America.

Sir Robert Belknap's direct descendants include many notable persons, including William Shakespeare, Lady Jane Grey, Sir Francis Bacon, Prime Minister Winston Churchill (through 2 known lines), Princess Diana (through 3 known lines), and England's current reigning monarch, Queen Elizabeth II (through 7 known lines).
"The Accolade" by Edmund Blair Leighton
Other Links
Court of Common Pleas at Westminster Hall, about 1460; Justices clothed in red